Has it really been that long...?
So I still have the rollbar and panhard rod kicking around the garage, open to sane offers to get them out of the way. Panhard rod - SOLD. Rollbar - SOLD.
Also I have a full set of Protech dampers (single adjustable, alloy bodies, bonded bushes) and springs - SOLD.
Available soon - partial front suspension setup: Escort uprights and hubs and grooved discs (no calipers), and sheet-steel-style top rockers with decent bearings (plus a free pair of dodgy lower wishbones). Rob has reminded me that these are the wider track rockers and wishbones for RT style bodywork (uprights are the same as standard).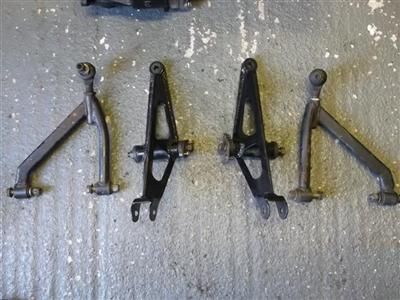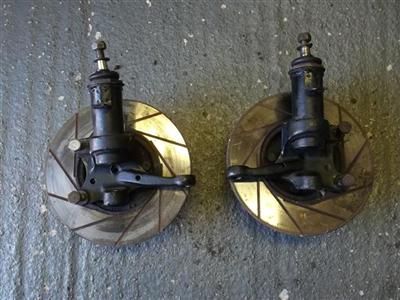 Dave