Stylus owner
Posts: 349
Joined: Thu Aug 24, 2006 3:17 pm
Location: Bristol
Does anyone have an SSC rear wing they'd sell?

Thanks
Alex
---
Stylus owner
Posts: 3770
Joined: Fri Mar 10, 2006 8:49 pm
Are you a Stylus owner?: yes
Location: ASTON CLINTON BUCKS
Oh dear , what's happened

If not totally smashed to small pieces , it's easy and cheaper to repair from behind with F Glass race matting/resin . Put a photo up here Alex
I just love the Stylus but she keeps swallowing £££ !
Alfa Red 159 2.4 jtdm ti 260bhp 365lbft / BilsteinB12 + Adjustable Powerflex camber/castor bushes. Red STYLUS 2lt zetec 231bhp 185lbft Dunnell . RED 1972 Alfa 2lt GTAm replica 170bhp.
---
Stylus owner
Posts: 349
Joined: Thu Aug 24, 2006 3:17 pm
Location: Bristol
Fortunately it's the bolt on wing I'm after as opposed to bodywork damage!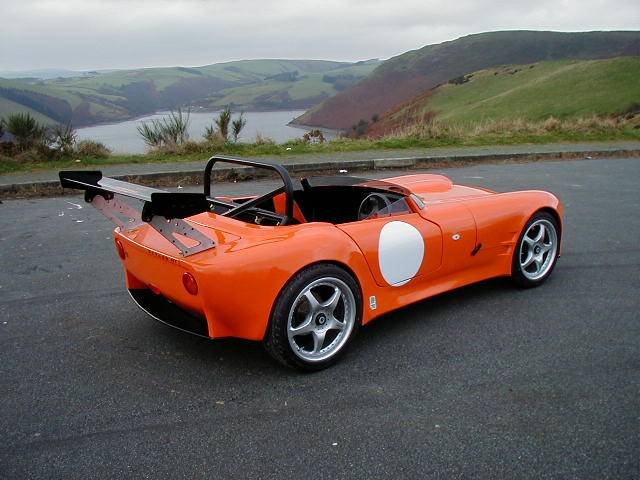 ---
Stylus owner
Posts: 693
Joined: Wed Mar 01, 2006 11:48 am
Are you a Stylus owner?: yes
Location: Liphook, Hampshire, UK
Hi Alex

SSC never sold them, it was a bolt on boy racer bit, purely for photos when the RT kit was announced.
IIRC Tim had it checked & it acheived bugger all, so it fell off again !

Cheers
Matt
SSC Stylus
Integrale Turbo16V
Kit 1999, OTR 2002, and still tweaking....
---
Stylus owner
Posts: 349
Joined: Thu Aug 24, 2006 3:17 pm
Location: Bristol
I know Phil's old yellow car had one (now DH2s/ Dave's), its the mounting bracket I'm ideally after as they did a neat job of fitting without damaging the rear fibreglass, the other upside is it was a "factory option" as such I can run a wing in "Road Going" sprint classes

The marketing hype implied it was more than boy racer "The rear wing was developed at Swansea University in there motorsport dept. the RT also has a full front splitter and a rear diffuser, all these 3 items are options, should all work as Chris worked on the aerodynamics of the Aston Martin Vanquish."
The looks are not to my taste, but downforce and higher corner speed on track is!
Looking at it the end plates are too small to be effective, but with a bit of tinkering I'm sure more grip can be achieved.
I've added a large front splitter and that's made a significant difference to the front end grip and feel at speed, need to balance it out.
---