here is a pic showing my exterior early MX5 handles.
I used a rubber grommet to fill in the key hole. I wish I could find a blind grommet but I guess you could use body filler or anything for that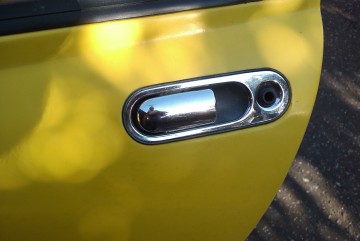 IMAG0103.jpg [ 891.65 KiB | Viewed 5606 times ]
I recessed the whole thing into the door and created a lip under the door skin for the handle to sit on, using fibreglass offcuts and body filler. I used the standard handle fitting bolts/studs and some steel strip to lock it into the door. A bit of a fiddle to do but well worth it. I am quite pleased with it.