Hi All
Quiet on here, so a here's a bit of an update...
Ken & I have been busy sorting out some basic issues, before we can move to the build proper.
GRP jobs are mine to do apparently

, too sticky for the old boy.
I've bonded in headlight bowls, using the Porsche steel inner as the mold, to take the headlight.
Seems to have worked OK. Won't bother with rear bonded bowl. Will just use a rubber cover.
Gives a bit more space for tyres lock-lock.
Bonnet is bonded in too now, & the cut flip edges have been reinforced at 90 degrees, with a couple of layers of mat.
Done the body the same way, giving a horizontal landing strip for the flip.
The vertical face on the body will get a rain gutter this weekend.
The first layer is on, just got to add & shape the second one.
Screen has a bit of shaped M12 studding , & I've made the flat infils that join the inner to the outer body near the door hinges. All in & bonded for reinforcement.
Meanwhile, Ken has done some mechanical bits...
Modified the A-frame, so the radiator fits properly.
This also has mounts for the intended flip pivot.
We'll fabricate the bits into the nose section to make it work later.
Hardest bit was sorting the steering.
The car came with a Cavalier column with tilt adjust, but it was not mounted to the car very well.
Its now got an Escort column, but mounted under the dash support bar, and exiting through the bulkhead lower than intended.
Was a challenge to get the wheel in the right place & not offset to one side, but it's now done.
Has meant we've modd'd Nev's brake pedal slightly, and cut a corner off the engine mount to clear the extension coupling joint.
Exhaust to make this weekend...

Will move the car outside to assess the exhaust cutouts in the sill.
The car came with some 26" x 4" mild steel cherry bombs that would fit inside the sill with no cut-outs, but not recommended I think.
We've modified the pair of manifolds to clear the steering & the servo, & have some jetex parts to join the two together.
Its actually two jobs of course, one for each side

Anyway, that enough rambling on, better do actual some work !

Matt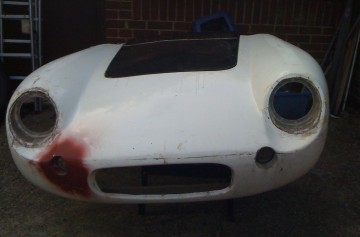 063.JPG [ 325.27 KiB | Viewed 5562 times ]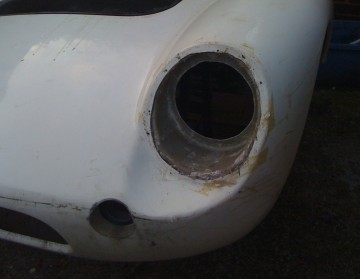 064.JPG [ 420.34 KiB | Viewed 5564 times ]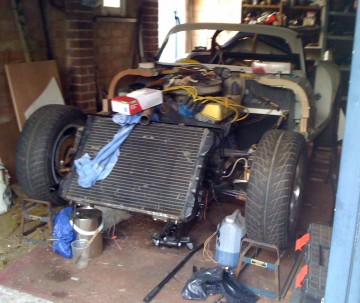 065.JPG [ 522.92 KiB | Viewed 5567 times ]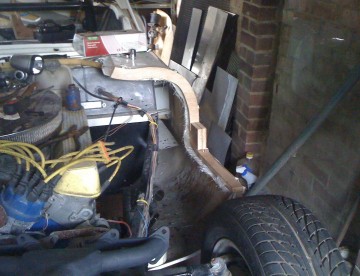 066.JPG [ 715.14 KiB | Viewed 5587 times ]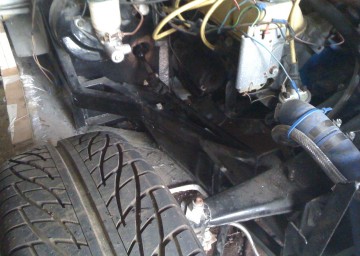 067.JPG [ 634.14 KiB | Viewed 5580 times ]